Cloud Core Router

Cloud Core Router is an industrial grade router with cutting edge multicore Tilera CPU, available in 16 core or 36 core versions!
Unprecedented power and unbeatable performance - this is our new flagship device. If you need many millions of packets per second - Cloud Core Router with 36 cores is your best choice - 24 million PPS is possible.
Watch the video: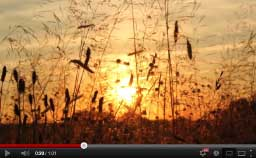 MikroTik products
[info]
[manual]
[forum]
[download]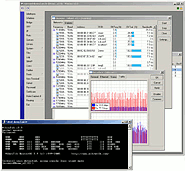 Learn more in these brochures:
Major features:
Powerful QoS control
P2P traffic filtering
High availability with VRRP
Bonding of Interfaces
Improved interface
Smaller and Less resource-hungry
Tons of other new features
Advanced Quality of Service
Stateful firewall, tunnels
STP bridging with filtering
High speed 802.11a/b/g wireless with WEP/WPA
WDS and Virtual AP
HotSpot for Plug-and-Play access
RIP, OSPF, BGP, MPLS routing
remote WinBox GUI and Web admin
telnet/mac-telnet/ssh/console admin
real-time configuration and monitoring
Nv2 wireless TDMA support
Nstreme wireless protocol
3G/LTE support
802.11a/b/g/n
WPA2 full support
OpenFlow support
Many more listed here

RB951G
The RB951G is our new home AP with a Gigabit port. It uses a new generation Atheros CPU and improved antenna design. Click here to view more details.
MUM in 2013
Announcing the MikroTik User Meeting (MUM) schedule in 2013
Registration for all events are already open, click here to register your attendance for free (lunch and RouterOS license require paid or voucher registration)!
Conference, exhibition, technical workshops and trainings - meet the WISP industry here at the MUM.
Trainings before/after MUM:
RussiaSouth Africa
RB2011UAS-2HnD-IN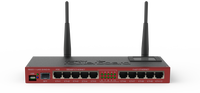 RB2011UAS-2HnD-IN is an ideal solution for FTTH (Fiber To The Home) implementations. It has SFP cage, ten LAN ports (five of them Gigabit) and powerful 1W 2.4Ghz wireless onboard for Access Point.
Complete with the desktop case and power supply— order it now, for only $129
MikroTik Academy
MikroTik is expanding RouterOS learning possibilities by launching the MikroTik Academy program for educational institutions - universities, technical schools, colleges, vocational schools and any others. Learn MikroTik at your University!
More information can be found at: http://mikrotikacademy.com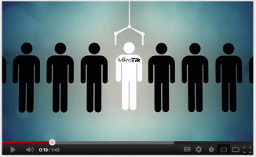 RB951 series guide
Watch our new video on how to set up your MikroTik home AP in just a few clicks. These instructions apply to all our indoor AP devices, RB951-2n, RB951G, RB2011 and others.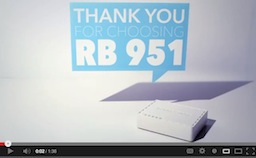 The RB951 series are simple to use small home AP devices.
Click here to view more details.